We all know that Instagram is a visual app, but with the help of an engaging caption, it can communicate an interesting story, help to build a community and inspire them to act. Curating engaging captions should be a top priority in your social media plan.
The art of compelling Instagram captions leads to high numbers of engagement. And engagement is one of the essential components for the Instagram algorithm.
To help you get started with creating better engagement with Instagram captions that are just as excellent as your photos, we've put together this guide for both your feed posts, IGTV and stories.
So why Are Instagram Captions So Important?
Instagram captions have the potential to add so much context to your images and videos, as well as including details that users may not have known otherwise – it essentially has the power to stop a scroller in their tracks.
Captions can be a persuasive tool that should be used to encourage likes, make users save your post, comment, and even instruct them to visit your link in the bio. The bonus of creating better captions is that it helps build better relationships with your audience.
By not investing in good captions, you potentially are missing opportunities.
It's widely known that the Instagram algorithm prefers posts that get a lot of engagement. If you do receive many interactions, the Instagram algorithm will reward your post as a priority in the news feed, assuming that others will find it either entertaining or valuable.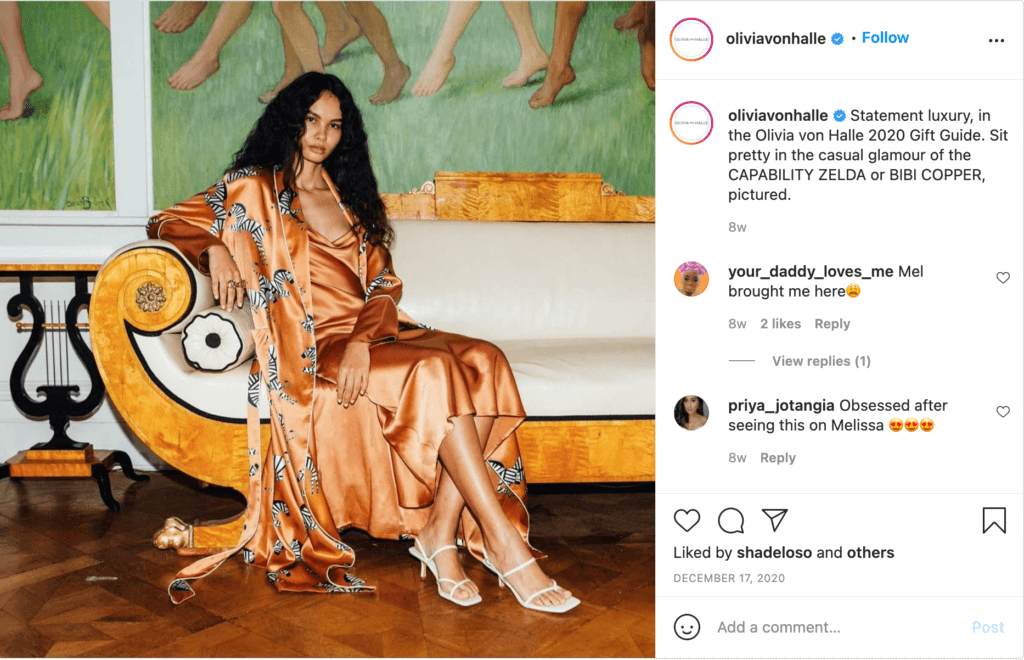 Engaging Instagram Captions: Tip #1 – The first line is the most important
Show your followers that you add value to them through careful consideration of your Instagram captions. By writing good captions, you provide your audience with valuable content. There needs to be a well thought out strategy put into your captions.
Your starting point is to ensure you write an attention-grabbing first line before the caption is shortened.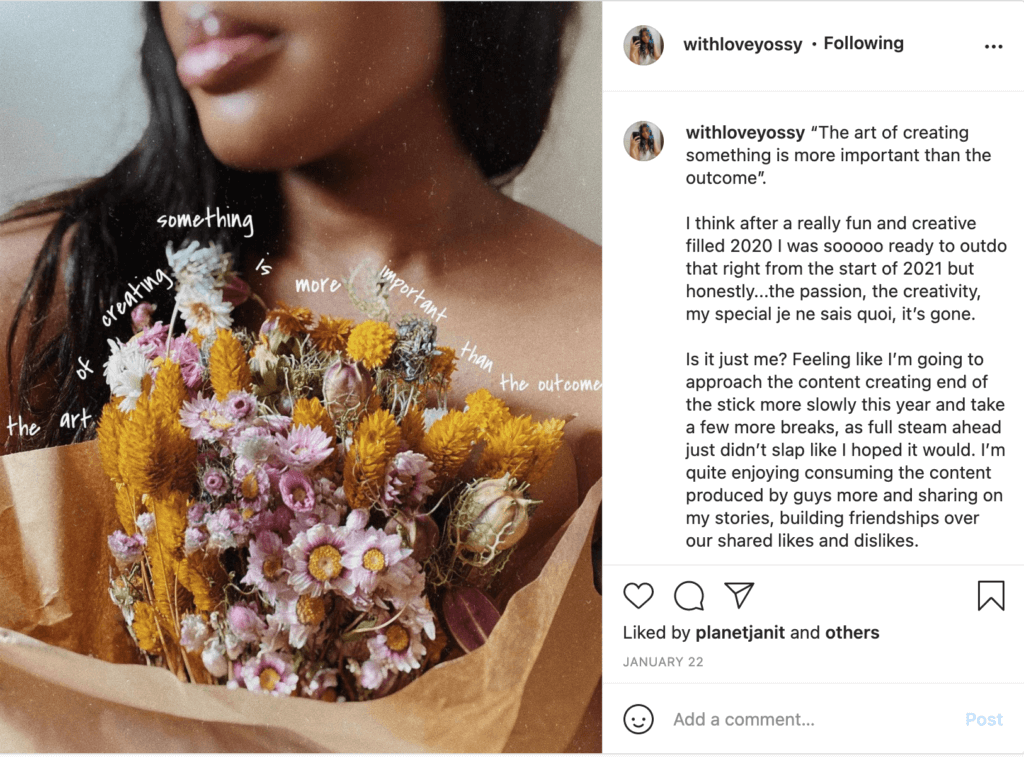 Engaging Instagram Captions: Tip #2 – Use line breaks
Writing short and snappy Instagram captions is generally more attractive and digestible for followers, but sometimes, your captions just require more detail.
What is a line break? Line breaks are the amount of space among lines within a paragraph in a text. Using line breaks not only makes your Instagram captions easy to read but will appear more attractive to scrolling followers.
How many times have you created a long-form caption that just looked super heavy, and filled with amounts of text? Stop doing that right now and try including line breaks in captions. You'll notice a difference!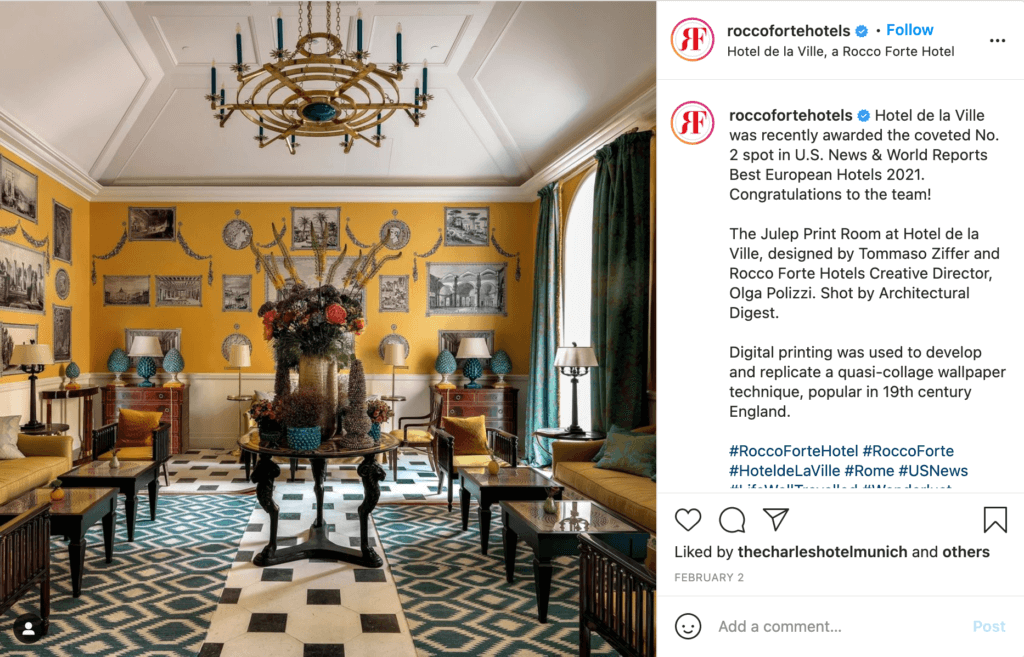 This cute hack is perfect for breaking up long-form Instagram captions that at first glance can be a big 'no-no' for your followers. (See above)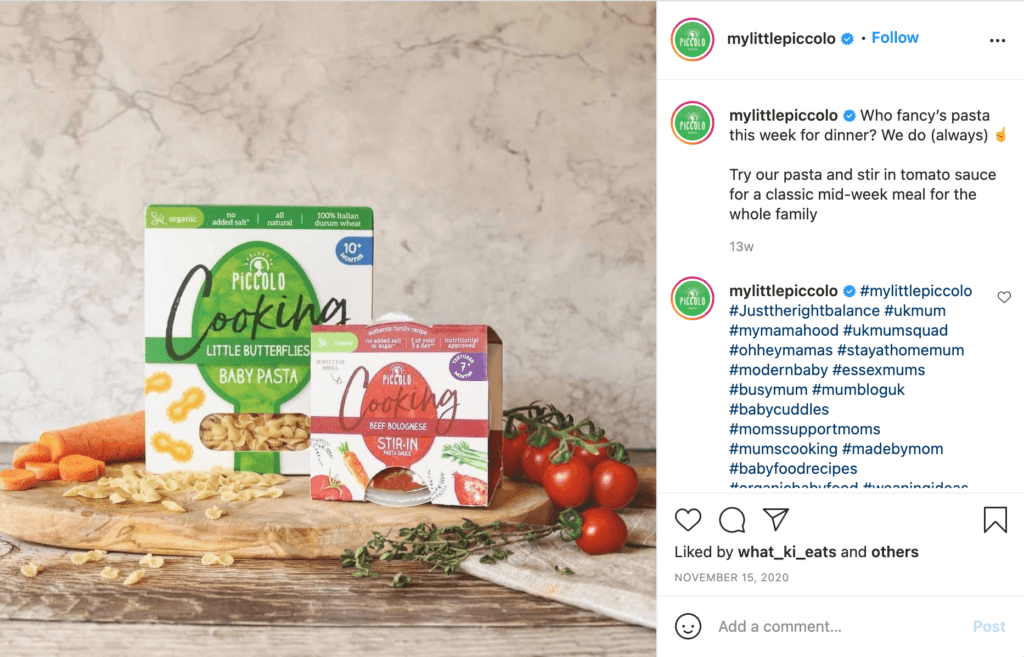 Previously, you had to add emojis, dashes or use external third-party tools to create line breaks in your captions.
But with Hopper HQ, all you have to do is press the return key while writing your caption and your first comment and you'll have spaced out captions for your Instagram posts! It's easy to add line breaks on your Hopper HQ planner rather then fiddling on your phone.
Explore the data behind your Instagram account.
Find the best time to post on Instagram
Track your follower growth overtime
Understand your post engagement
Sign up for Hopper HQ if you haven't already and give it a try — it's free for 14 days! 
Engaging Instagram Captions: Tip #3 – Include Eye-Catching Emojis.
Add a bit of personality to your Instagram captions with the help of emojis. Studies have shown that Instagram posts with fun emojis generate higher engagement than posts without. Why's that? Everyone loves an emoji!
Including emojis in your captions, brings a pop of colour, can also be used to help break up long blocks of text and also helps to draw attention to your call-to-action. It's great sometimes to replace words with an emoji too.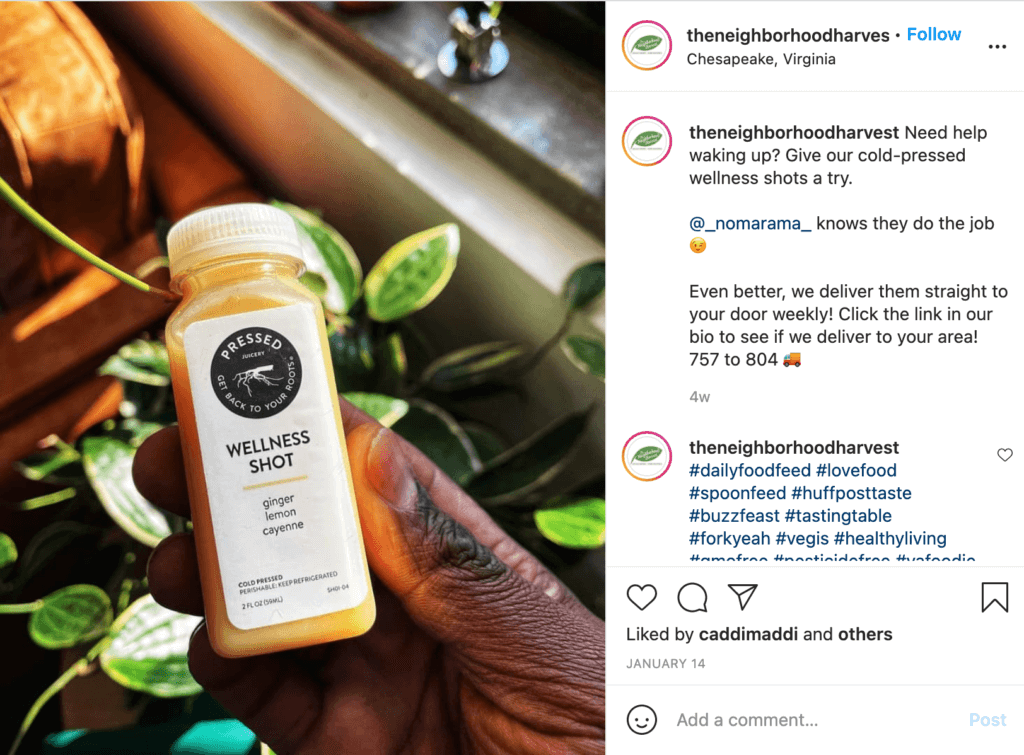 The Neighborhood Harvest uses the delivery emojis to emphasise their Weekly delivery service. The use of colourful emojis also serves to break up the paragraph and draw attention to the caption. Users can learn more about their products, that users are happy also to post (User-generated content) and where to buy.
Adding random emojis into your Instagram caption may break up the text, but it won't help with your brand's personality and could possibly confuse your readers.
Hopper HQ have made it easy to include emojis in your captions with our Full emoji support interrogation in our caption block. Simply click on the smiling emoji underneath your caption and scroll to choose from your frequently used emoji or choose from the full list.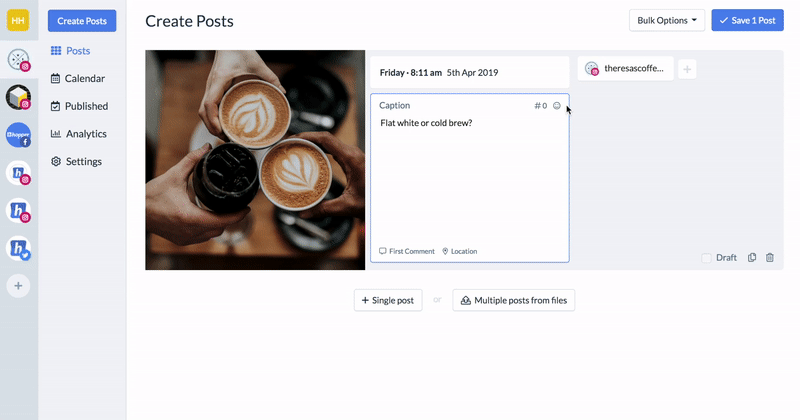 Keep reading to discover more tips on how to write engaging Instagram Captions that will keep your followers reading!
Engaging Instagram Captions: Tip #4 – Add a Call-to-Action
Engagement doesn't stop with Instagram. The act of including a clear call-to-action not only convinces users to act, but it also instructs them on what to do and how to do it.
A good CTA can encourage your followers to engage with your website, sign up to your newsletter or lead page or even shop online!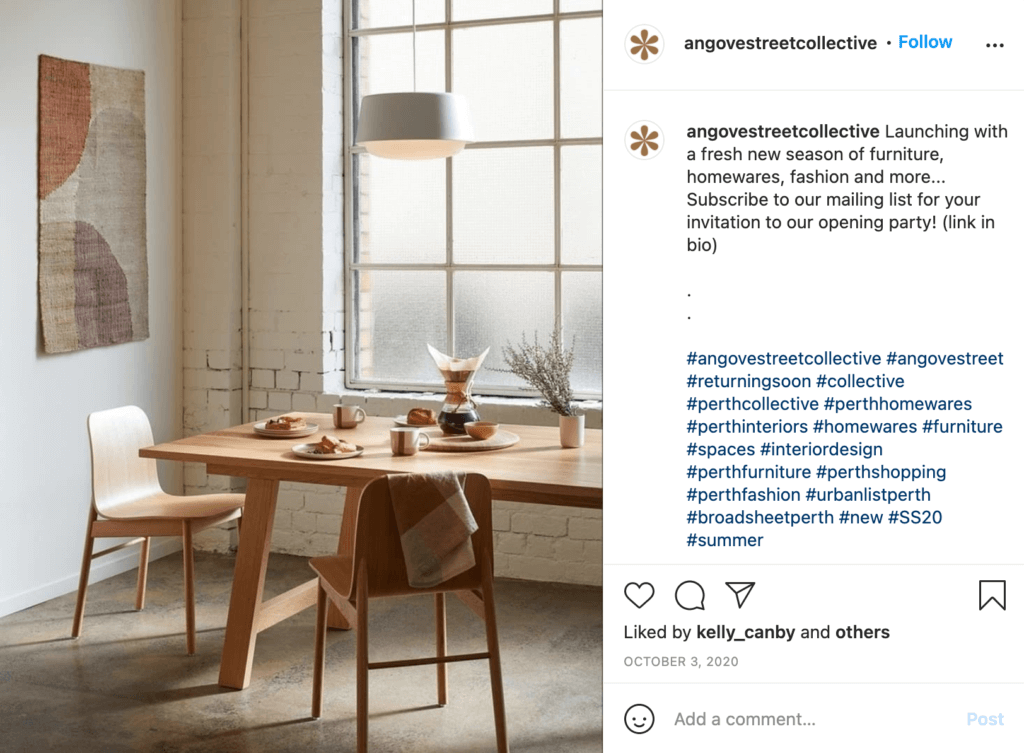 A useful tip for adding a call-to-action in your Instagram captions that provokes a response could be to try something like "DM me 'I'm in' to get started" to request an action. To encourage comments on your post, try a call-to-action by asking a question or a statement like "Leave a 'star emoji' if you agree".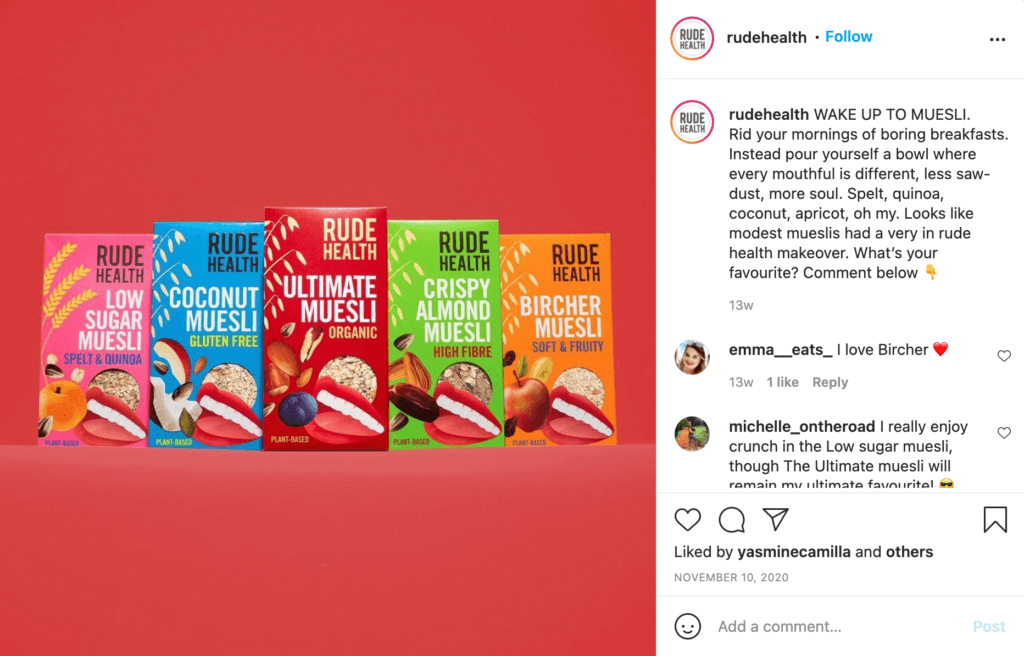 Sign up to our Trending Newsletter, and we'll send you social media tips and trends straight to your inbox.
Tip #5 – Write Your Captions in bulk.   
Hopper HQ takes pride in our ability to schedule posts in bulk with just a few clicks, allowing you to be completely organised, work faster and save time. With the calendar view and Grid Planner, you can build and edit all of your captions in bulk.
Writing Instagram Captions can be one of the hardest parts of content creation when done ineffectively. Batching your captions ensures it's done and out of the way.
Curating your Instagram images, writing appealing captions and scheduling your posts in bulk gives you more time to focus on other things. Make some time in your calendar and dedicate it to just producing captions.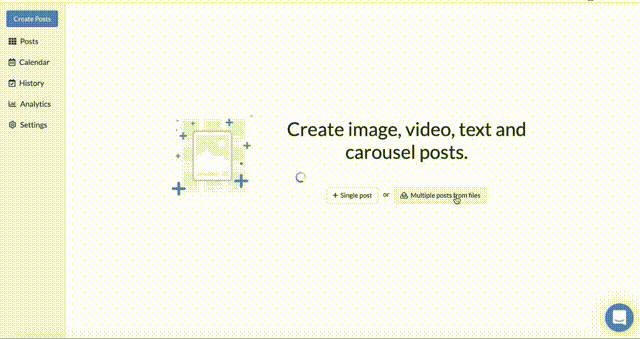 Tip #6 – Use Hashtags to Boost Your Reach.
Hashtags are an excellent way to attract new Instagram followers, increase your reach, categorise your posts and find content created about you by your followers.
Enhance your social media presence with the use of hashtags. Users can discover content by searching hashtags or by tapping through related posts for a particular tag.
Instead of just throwing in a range of ineffective hashtags on a post and hoping for the best, you need a strategy for using hashtags on Instagram. The best hashtags are the ones that speak your customers' language. Find a range of hashtags that are relevant to what you do over the popularity of a tag. Be as specific as you can!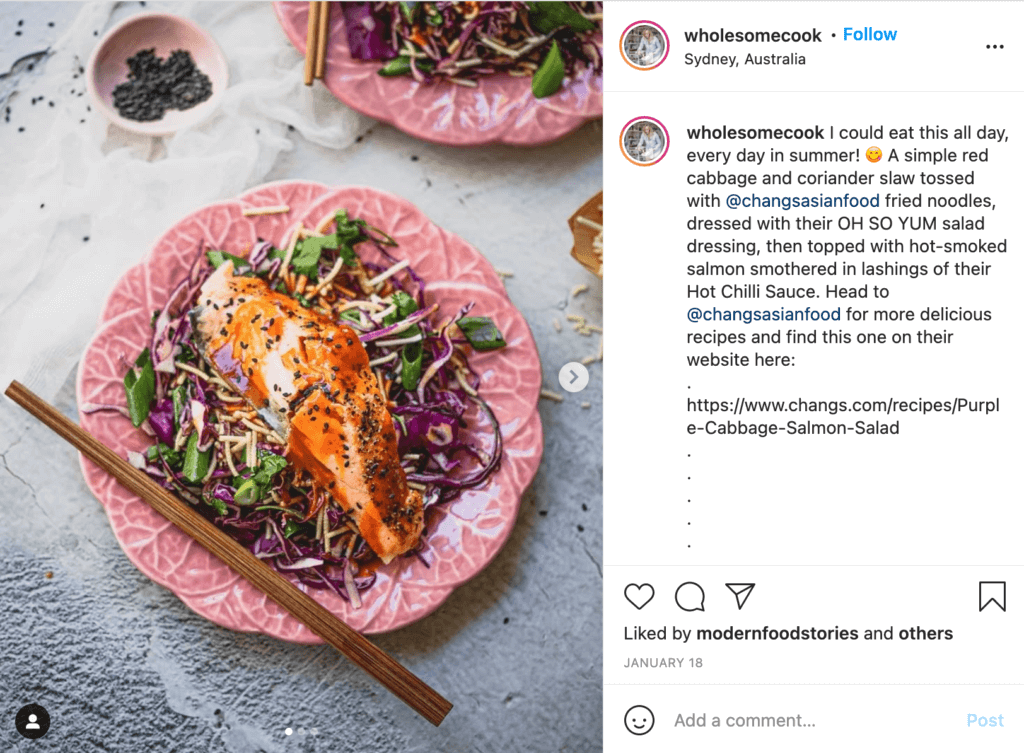 Martyna Angell of Wholesomecook stick to hashtags that are connected to her post and brand, as well as combining a mixture of both popular and niche hashtags.
Use our #Hashtag Explorer to find other relevant and popular tags to help you increase your reach, get more engagement on your posts, and save time while managing your Instagram Account.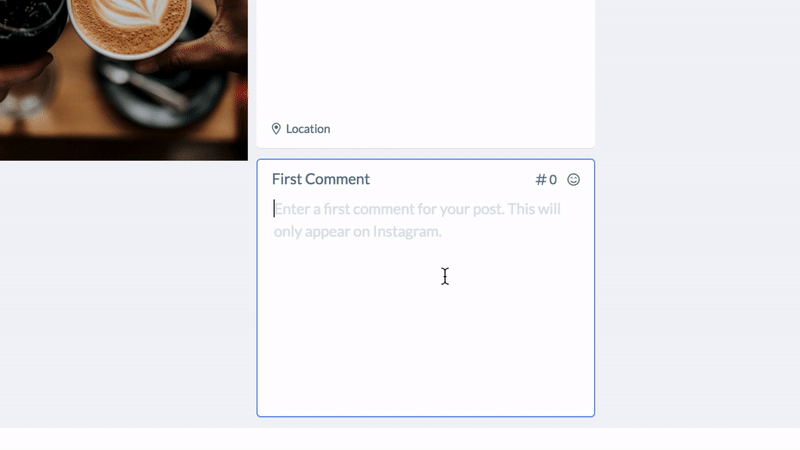 Bonus tips
Bonus Tip #1: Optimize Your IGTV Captions
If you've decided to include IGTV videos as part of your social media strategy, it's worth getting the most out of it.
Once an IGTV preview is shared to your Instagram feed, the caption is taken from your IGTV video title and description. Your IGTV video title's job is to motivate users to watch the video or click on the description to learn more about what the video is about.
Like an Instagram post caption, it is worth considering what you include in your IGTV video title and description.
Unlike Stories, IGTV video descriptions are also another place where any account can include clickable links on Instagram (in addition to your link in bio), so do craft an intriguing note in your feed preview captions for IGTV.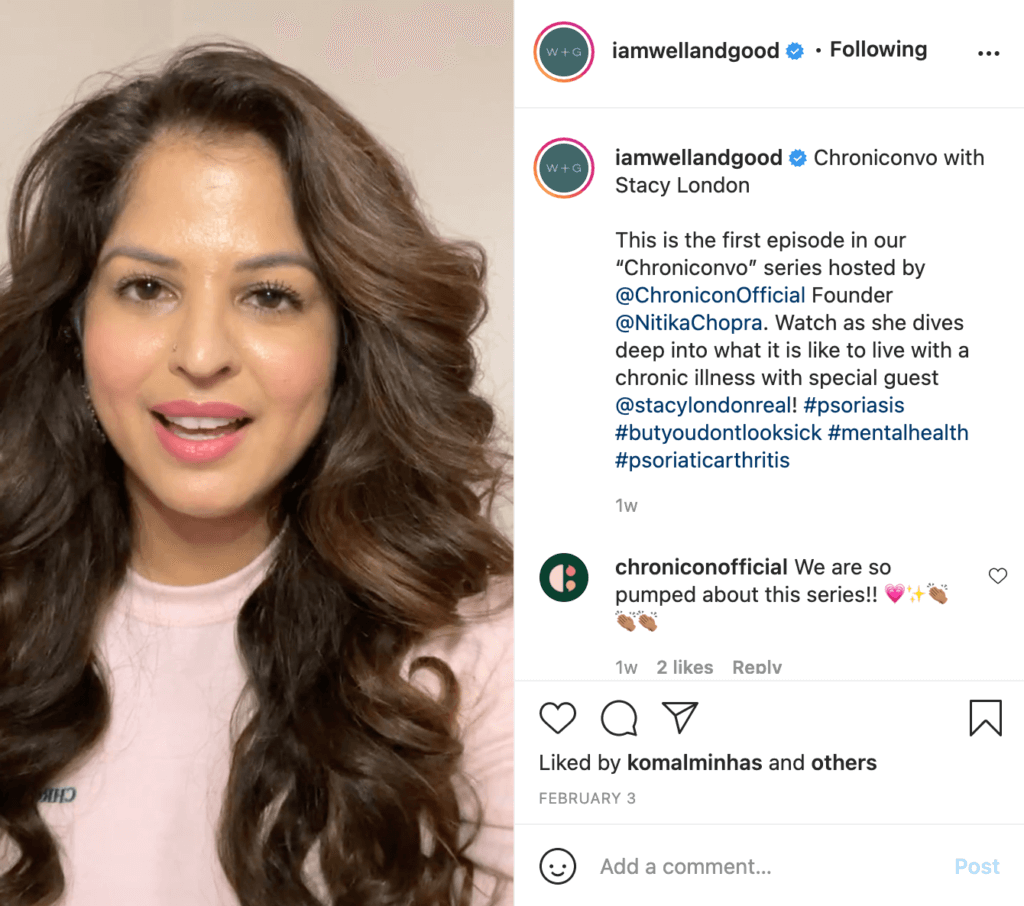 Bonus Tip #2: Create Captions for Your Instagram Stories
With everyone watching Instagram Stories, it is worth adding in a caption or two. Gone are the days where you could simple post to Instagram stories or share your feed post and very quickly generate engagement.
Your Instagram Stories captions can provide enlightening details that make your audience react.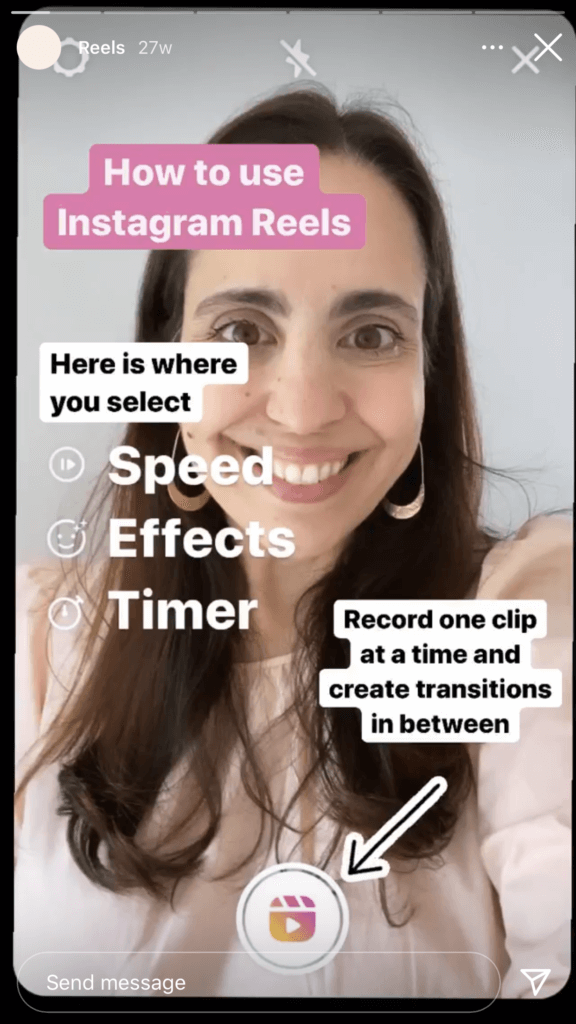 Adding a caption to your Instagram stories is a simple and effective way to capture your viewers' attention.
Are you ready to start creating better Instagram captions? Please take a look at your previous posts and evaluate them to see where improvements can be made. Then create a strategy from the tips above on how you're going to improve your Instagram captions, so they align with your business goals and encourage more engagement.
Plan & schedule social media ahead of time.
Video, gallery, image & text only posts
Calendar, feed & grid preview
Instagram, Facebook & Twitter
---
Hopper HQ is a visual planning and management tool for Instagram, bringing back the creativity to social media scheduling and freeing up more time to focus on the areas of marketing you love most. Sign up to Hopper HQ if you haven't already— it's free for 14 days! 
The post How to Write Engaging Instagram Captions: The Guide to Keep Your Followers Reading appeared first on Hopper HQ Instagram Scheduler.